EROTIC MASSAGES
Enjoy the best erotic massages in Granada
Do you fancy a private erotic massage ?
Excuse my daring but I would say yes. And I spend for it in the experience that has given me for many years offering relaxing and erotic massages in Granada.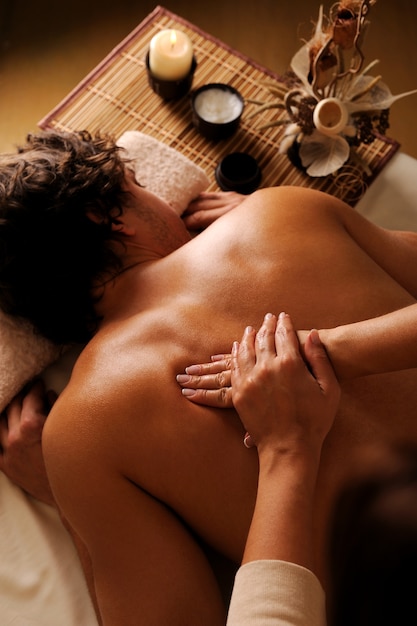 I don't know if you know that it is also possible to enjoy a couples massage. Indeed, you may not imagine it but this is the solution to many of the problems we face every day. In these difficult times, coexistence can be damaged simply by not relaxing tensions.
It seems simple but what I'm going to ask you is really complicated. In this post I am going to ask you to imagine together. Imagine a moment just for you, yes, just you, in silence, calm and serene. Let the mind slow down little by little. You are not selfish you are only human.
Try it, let's go, and imagine a moment of calm, relaxation and pleasure just for you. This is your time and your space, and you don't have to do or say anything, just let yourself be done and felt. If you succeed, you will notice that well-being reaches your body and mind.
Erotic massages for couples:
Within the couples service that we offer, it is possible to request your erotic masseuse in Granada. You will be able to enjoy together with the accompaniment of your partner a moment dedicated to your satisfaction.
I know, we live in times of rapid change and immediacy. Although the moment in which we live with so much reorganization, so fast, many times it takes us away from the simplicity of being able to take a moment to imagine what we want. It is important that we try to do so.
I propose you to relax by reserving an exclusive time with an erotic masseuse at Escorts Alhambra. This wish is at your fingertips. What I want is to also introduce moments of calm, relaxation and enjoyment into your life.
Day-to-day life can be very hard, you need many material things to be able to meet needs such as having a house, eating and dressing. But these are material needs. We also need affection, affection, closeness.
Always being responsible for others in the long run can develop ailments and conditions that we can prevent before they become a major complication. And an activity that you can strengthen for your well-being is to meet women masseurs in Granada.
In this post I am talking specifically about human needs, not about anything new, but that in current times are being very neglected. Mainly because of the concern about health and hygiene that currently controls us.
But we can and must continue to satisfy our needs for affection and personal care, always respecting health standards with a relaxing massage. Because it is not only a right but it is also a duty to take care of ourselves.
At Escorts Alhambra we are not oblivious to taking care of your needs, on the contrary we are specialists in your care. We have a large group of women masseurs in Granada , for whom taking care of your needs is a priority activity.
An erotic masseuse in just for me?
An erotic masseuse is perfectly qualified to relax the worries that accumulate in the body day by day. It is this accumulation of worries, tensions and contractures that I am referring to, because I am aware of how little attention you pay to it.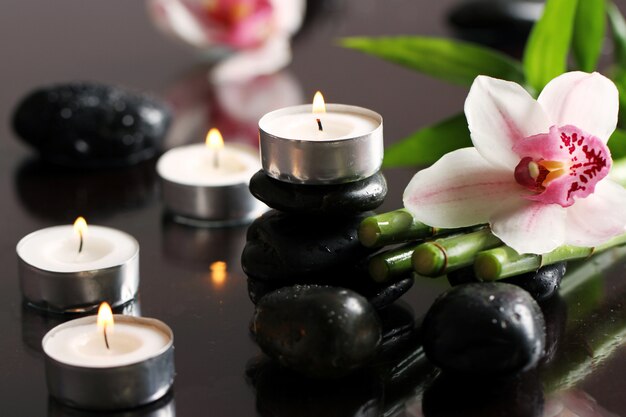 A private or couples relaxing erotic massage has the qualities of a relaxing massage. Traditionally, in classical Hindu and Asian antiquity, the mind is not disconnected from the body, nor from the various ways in which each one lives their spirituality . And sexuality is a fundamental part of human life.
In this sense, the experience of an erotic and relaxing massage does not leave out the practice, but rather introduces it, the experience of human sexuality during the massage.
How many times has it happened to you that you've gone to get a massage and they literally jump from lower back to thigh? Do we have a body separated into two parts?
I know that you are always worried about taking care of others, but in this post I am writing to remind you that maybe you are neglecting yourself. Because giving you a relaxing and erotic massage is a really beneficial practice for you.
The body and mind have to be cared for because they also suffer from the problems you face every day. We need them to touch us, to caress us, to facilitate a relaxed disconnection . And this is your place without a doubt, Escorts Alhambra, the best erotic massage place in Granada.
It really is somewhat complicated, because phrases like these come to our mind: now he can't afford it, how am I going to spend on myself? I'll leave it for later ... But if you take a second to think about all these thoughts, what are they doing is putting off something you could fix now.
"Let me tell you that you can be wrong to put off the care your mind and body deserve, because a moment of happiness can be the spark that lights the fuse of your recovery"
Where can I get an erotic massage?
At Escorts Alhambra we scrupulously comply with the health and hygiene recommendations that the health authorities warn to control the pandemic. That is why we offer you the possibility of performing an erotic massage in Granada, also at home and at a hotel .
We have forgotten something that was very important in ancient times, human contact. Now more than ever, we are forced to stay home and socially distance ourselves from a basic right. I mean the right to feel.
Indeed I mean the sense of touch. Let's keep imagining. Take a second while you read these words and imagine that you are feeling warm hands on your body. Little by little they are sliding down your back, damp from the body oil. You feel good, you feel cared for.
It shouldn't be just an imagination, shouldn't it? It is at your fingertips to be attended by an expert erotic masseuse, very professional and efficient. Because the experience with an erotic masseuse is a wish that can come true.
Book your relaxing massage with an erotic masseuse for you. It will be the best investment in your well-being that you can make today. You can also make a reservation for a couples massage. In any case, a relaxing and erotic massage is always a guarantee of healthy improvement in your life.
I really hope that after reading these words you will be tempted to invest in yourself and your physical and mental well-being. I have told you from the beginning, you do deserve a moment for yourself, and this is the most suitable place to make that little whim come true. If someone thinks you are selfish for having a whim, what do they think!
Come to Escorts Alhambra, or we go, because we are specialists in fulfilling the shared objective of enjoying the best relaxing massage in Granada.